Sichuan Provincial Quality Control Center for Obstetrics and Gynecology is set u
Sichuan Provincial Quality Control Center for Obstetrics and Gynecology is set up in this hospital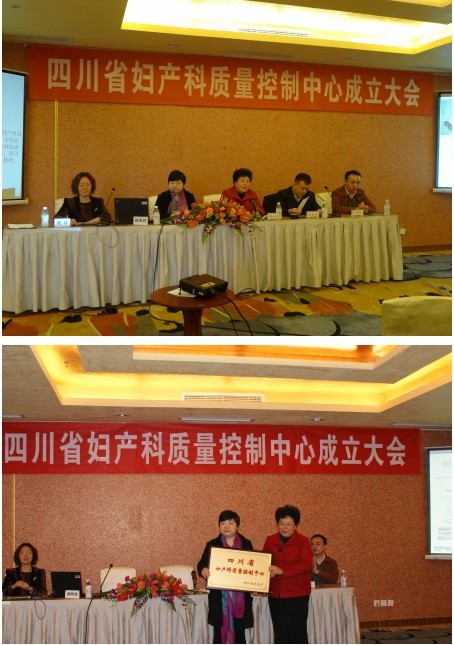 On December 2nd, 2012, at Wangjiang Hotel a meeting was held for the establishment of Sichuan Provincial Quality Control Center for Obstetrics and Gynecology. Zhang Zuyun, deputy director-general of the Department of Health, Sichuan Province, Jiao Yunzhi, director of the Medical Policy Office of the Department of Health, Xi Mingrong, professor and vice president of West China Second University Hospital, Sichuan University attended the meeting.
In the meeting, Prof. Zhao Xia was appointed as director of the center and Xi Mingrong, Wang Xiaodong, Wang Ping, Xu Kehui, Liu Xinghui, Xiong Qing, Yang Yezhou, Mao Xiguang, Zhou Honggui as deputy director.
Following the ceremony, Professors Xu Kehui, Yang Yezhou, and Mao Xiguang made presentations on Standardized HRT, Physician-patient Communication Skills, Standardized Diagnosis and Treatment of CIN, respectively.